One of the saddest sights that greeted me last year from a League of Ireland perspective was on a half-time trip to the toilet as Dundalk played their neighbours Drogheda Utd in a friendly match before the season resumed last summer.
Here we were on a Friday evening in mid-July, the sun was shining, two local rivals were playing but the Enda McGuill Suite – the bar directly below the main stand at Oriel Park – lay eerily empty.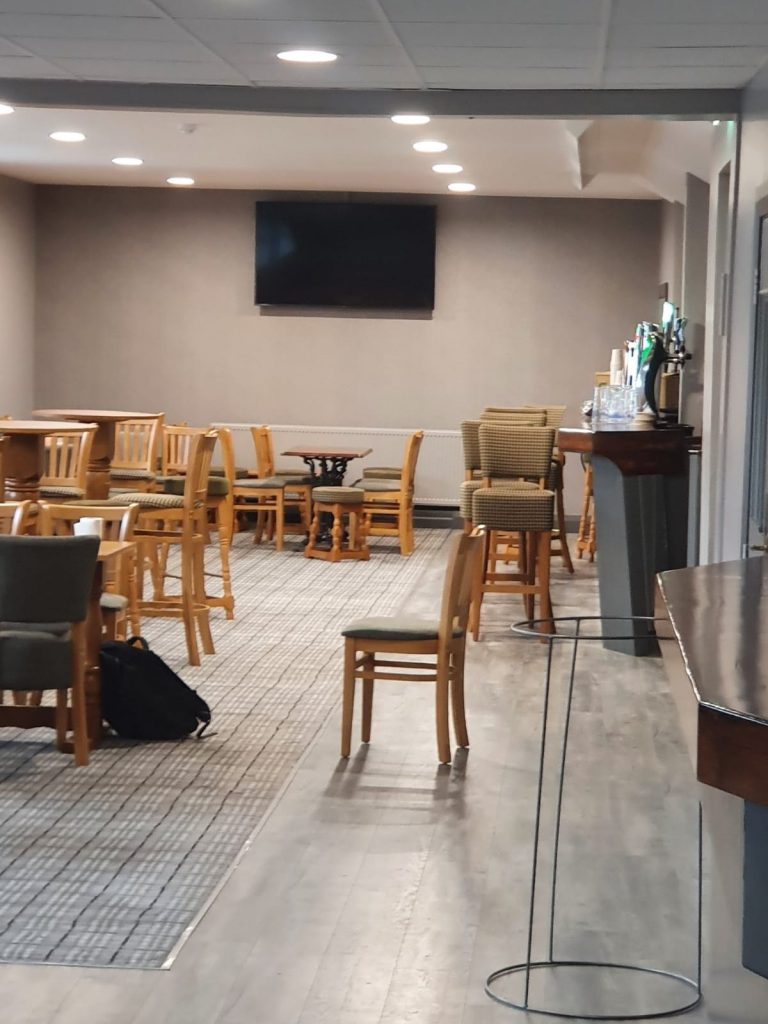 This, just like Saturday's match between the two sides in the annual Malone Cup game at the newly-renamed Head in the Game Park, might have been little more than a kick about to prepare both sides for bigger challenges ahead but anyone who appreciates how local rivalries work knows there's no such thing as a friendly. Bragging rights are all important and that is what makes derby matches so unique – the passion they bring not just on the field but off it as well.
Usually the Enda McGuill Suite and other such facilities around the country are a hotbed of conversation and debate at half-time in matches and you've to almost beat your way through the crowd to get from one side to the other.
It's now more than a year since such things were possible though as we continue to prevent the spread of Covid-19.
While we're all delighted to see the SSE Airtricity League back, there's little doubt a bit of the magic has gone without the fans.
On Saturday – a year to the day on from scoring Dundalk's last goal in front of supporters in a 4-0 win away to Finn Harps in Ballybofey – Greg Sloggett popped up with the winner in Dundalk's 3-2 Malone Cup victory over Drogheda.
Again, it might have been a friendly but for a guy who went to school in Drogheda and lives less than 14km away in Gormanston this should have been a big moment.
Instead, he barely celebrated.
There have been many of these big moments missed in the last year. Shamrock Rovers winning the title, Dundalk winning the Cup, Longford Town and Drogheda gaining promotion and Sligo Rovers reaching Europe are the big ones, but every club has had their various highs without a way to mark them.
Unfortunately, the lack of togetherness at the moment means the lows have felt that little bit worse too. Losing a game is never nice but it pales in significance when it compares to the loss of many die-hard fans who will be missing from the stands and terraces whenever we are allowed back again.
Every club loses fans every year but honouring them and remembering them is part of what makes being associated with a team so wonderful. For those who have passed in the last year, the proper send-off still awaits.
The league will be back this year and it will be different once again, for the time being at least. As someone who is fortunate to be still able to attend matches in a work capacity, I can only imagine how difficult it is to remain enthused when you can't go and cheer on your local club each week.
I can assure you though, it's far from the same without you. All that is good about the league from the atmosphere to the friendships are missing right now but as a new season dawns, we can but keep the faith.
A new year brings plenty of possibility and while we don't know when fans will be back, we know it will happen eventually. We will beat Covid-19 and the things we used to take for granted will be all the better when we can finally do them again.
We can but look forward to that day because, while the football might be about to return, it is far from the same right now.
In the meantime, let's hope for some cracking matches, plenty of discussion points and continued good coverage and debate in our papers, podcasts and websites.
It is a great product, made all the better from being there. The new season might be starting off quietly on the terraces but let us hope by the time it finishes we're coming to a roaring conclusion and we can all toast being back together in the likes of the Enda McGuill and other such places around the country.
Follow @jamesrogersie